---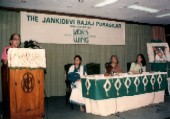 Inauguration Function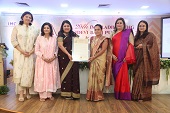 Puraskar 2022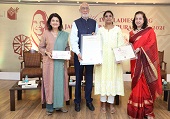 Puraskar 2021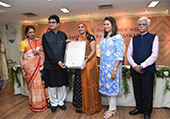 Puraskar 2019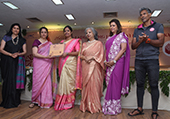 Puraskar 2018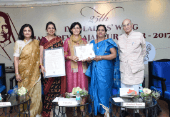 Puraskar 2017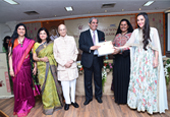 Puraskar 2016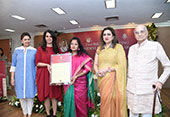 Puraskar 2015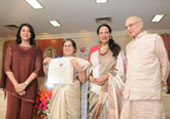 Puraskar 2014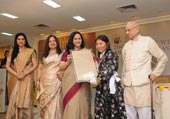 Puraskar 2013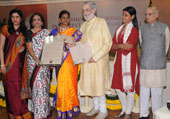 Puraskar 2012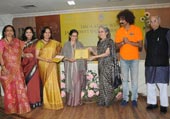 Puraskar 2011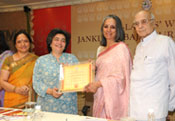 Puraskar Year- 2010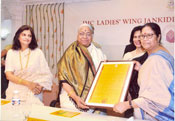 Puraskar Year- 2009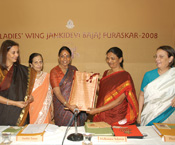 Puraskar Year - 2008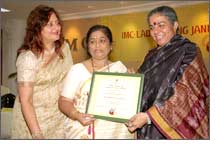 Puraskar Year 2007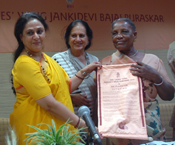 Puraskar Year 2006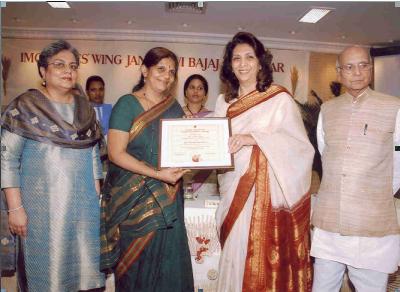 Puraskar Year 2005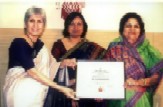 Puraskar Year 2004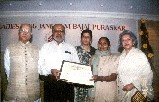 Puraskar Year 2003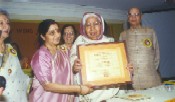 Puraskar Year 2002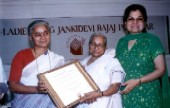 Puraskar Year 2001

Puraskar Year 2000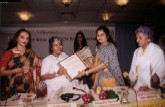 Puraskar Year 1999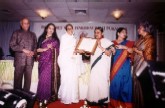 Puraskar Year 1998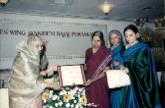 Puraskar Year 1997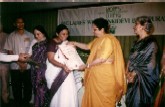 Puraskar Year 1996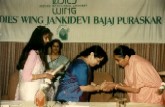 Puraskar Year 1995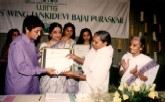 Puraskar Year 1994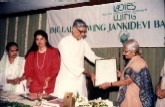 Puraskar Year 1993
---

---
IMC Ladies' Wing - Jankidevi Bajaj Puraskar for Rural Entrepreneurship
The IMC Ladies' Wing in the year 1992-93, under the Presidentship of Smt. Kiran Bajaj, dedicated its programmes to the theme, 'Discover the Entrepreneur in You'. In a spirit of innovation, the Ladies' Wing and its members sought a close alliance with rural India to promote, support and honour the substantial work being done there in the field of entrepreneurship.
The year 1993 happened to be the birth centenary of Jankidevi Bajaj who had involved herself in the movement of rural entrepreneurship in more ways than one. It was indeed a welcome gesture for the Ladies' Wing when Bajaj Electricals Ltd. willingly offered to sponsor the Award.
30th IMC LW-JANKIDEVI BAJAJ PURASKAR - 2023

Committee:


| | | |
| --- | --- | --- |
| Sr. No | Name | Designation |
| 1. | Ms. Amrita Somaiya | President |
| 2. | Ms. Jyoti Doshi | Vice President |
| 3. | Ms. Radhika Nath | Chairperson |
| 4. | Ms. Priyadarshini Kanodia | Co-Chairperson |
| 5. | Ms. Anar Shah | Member |
| 6. | Ms. Malini Agarwalla | Member |
| 7. | Ms. Anuja Mittal | Member |
| 8. | Ms. Nayantara Jain | Member |
| 9. | Ms. Pooja Bajaj | Member |
| 10. | Ms. Sheila Kripalani | Member |
| 11. | Ms. Asha Joshi | Member |
Jury Members:


| | | |
| --- | --- | --- |
| Sr. No | Name | Designation |
| 1. | Mr. Mukul Upadhyaya | Chairman, Panel of Jury |
| 2. | Mr. Pradip Shah | Chairman, IndAsia Fund Advisors Pvt. Ltd |
| 3. | Prof. Rupa Shah | Former Vice Chancellor, SNDT |
| 4. | Ms. Saumya Roy | Co-Founder and CEO, Vandana Foundation |
| 5. | Ms. Deepa Soman | Founder, MD, Lumiere Business Solutions Pvt. Ltd. |
| 6. | Ms. Mrinalini Kher | Co-Founder, Yuva Parivartan (YP) |
| 7. | Ms. Sudeepta Vyas | Writer, Translator and Communications Specialist |
| 8. | Ms. Archana Chandra | Chief Executive Officer, Jai Vakeel Foundation |
The Award
The Award is known as The IMC-Ladies' Wing Jankidevi Bajaj Puraskar. It comprises of a Cash Award of Rs.10,00,000/-, a Citation and a Ceritificate.
Objectives
To encourage and develop business entrepreneurship in rural India by recognising outstanding contribution of women who work for rural economic development.
Criteria for Eligibility/Selection
| | |
| --- | --- |
| (a) | The awardee should be a woman for rural India. |
| (b) | She may or may not live in rural India |
| (c) | She should have made an outstanding contribution through entrepreneurship by which the rural community and society at large should have benefited. |
Procedure for Selection
| | |
| --- | --- |
| (a) | The Ladies' Wing Awards Sub-Committee will appoint ever year a Panel of Judges to scrutinize the nominations received and select the awardee. One member nominated from among Bajaj Trusts will also be a member of the Panel of Judges. One member nominated from Bajaj family will also be a member of the IMC Ladies' Wing Awards Sub-Committee. |
| (b) | The Panel's decision will be final. The President and Vice- President if the IMC - Ladies' Wing will be the ex-officio members of the Awards Sub-Committee. (c) Nominations received in the previous years, but not selected for the Puraskar, can also be considered for selection. |
| (c) | Nominess short-listed may be asked to send photographs and/ or video CD of their work, to facilitate the decision of the Judges. |
| (d) | Panel of Judges may also consider suo moto any eligible woman for the Puraskar on merits, even if no nomination for her has been received. |
Presentation of the Award
| | |
| --- | --- |
| (a) | The Award will be presented at a special function which will be organised by the IMC-Ladies' Wing on or around the date of birth (7th January) of Smt. Jankidevi Bajaj. |
| (b) | An eminent person will be invited as Chief Guest who will also deliver a Keynote address on the subject of 'Rural Entrepreneurship among Women'. |
| (c) | The awardee will be given an opportunity to make a presentation. |
Guidelines for Submitting Nominations
| | |
| --- | --- |
| (1) | Nominations sent by the heads of recognized institutions; other representative bodies and/or eminent individuals on their own initiative and/or if approached by Ladies' Wing, will be considered for the Puraskar. |
| (2) | Self-nominations will be accepted. |
| (3) | The sponsors should send factual information pertaining to the nominee in the format prescribed by the IMC- Ladies' Wing. |
| (4) | While making nominations, the sponsors should take into consideration the sum total of the work done by the nominee(s) during the year/years preceding the conferment of the Award. |
| (5) | The individual who gets this Award will not be considered again. |
| (6) | The Ladies' Wing may defer or withhold conferring the Award if, in the opinion of the Panel of Judges, no nominee is found suitable for receiving it. |
Recipients of the Award
Year
Awardee
State
Work
1993
Smt. Anutai Limaye
Maharshtra
Socio economic sphere
1994
Smt. S. G. Susheelamma
Karnataka
Manufacturing
1995
Smt. Anuben Thakkar
Gujarat
Cottage Industry
1996
Smt. Saraswathi Gora
Andhra Pradesh
Socio-Economic Sphere
1997
Dr. (Smt) Ragini Prem
Uttar Pradesh
Socio-Economic Sphere
1998
Smt. Meena Agarwala
Assam
Heritage Conservation & Financial
1999
Sister Mythili
Kerala
Manufacturing
2000
Smt Chinnapillai
Tamil Nadu
Agriculture
2001
Smt. Kuntala Kumari Acharya
Orissa
Cottage Industry
2002
Smt. Kanta Tyagi
Madhya Pradesh
Cottage Industry
2003
Sister Wandana Dabhi
Gujarat
Socio-Economic Sphere
2004
Smt Vijaymala Desai
Maharastra
Manufacturing
2005
Smt Chetna Gala Sinha
Maharastra
Banking & Finance
2006
Smt Hirabaiben Lobi
Gujarat
Socio-Economic Sphere
2007
Smt Shaila Arwind Amrute
Maharastra
Agriculture Process
2008
Smt. Mallamma Yalawar
Karnataka
Micro Credit & Cottage Industry
2009
Ms. Pushpa Chopra
Bihar
Cottage Industries
2010
Ms. Anita Paul
Uttarakhand
Cottage Industries & Food Processing
2011
Smt. Rashmi Bharti
Uttarakhand
Cottage Industries
2012
Smt.Josephine Selvaraj
Tamilnadu
Cottage Industries
2013
Ms. Thinlas Chorol
Jammu & Kashmir
Tourism
2014
Smt. Krishna Bisht
Uttarakhand
Cottage Industry
2015
Smt. Kana Mondal
West Bengal
Cottage Industry
2016
Smt. Pabiben Rabari
Gujarat
Cottage Industry
2017
Smt. Shamshad Begum
Chhattisgarh
Socio-Economic sphere
2018
Smt. Pavithra Y. Sundareshan
Karnataka
Socio-Economic sphere
2019
Smt. Ruma Devi
Rajasthan
Cottage Industry
2020
Cancelled due to Corona Outbreak
2021
Ms. Durga Mallu Gudilu
Maharashtra
Covid Warrior
2022
Ms. Manisha Ghule
Maharashtra
Socio-Economic sphere
---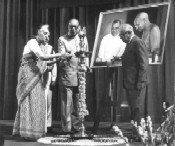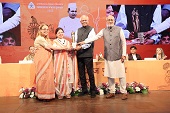 Puraskar 2022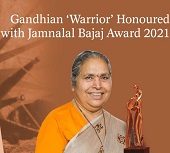 Puraskar 2021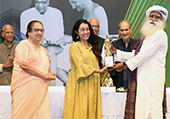 Puraskar 2019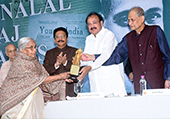 Puraskar 2018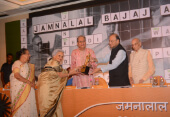 Puraskar 2017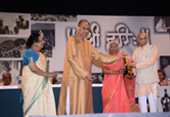 Puraskar 2016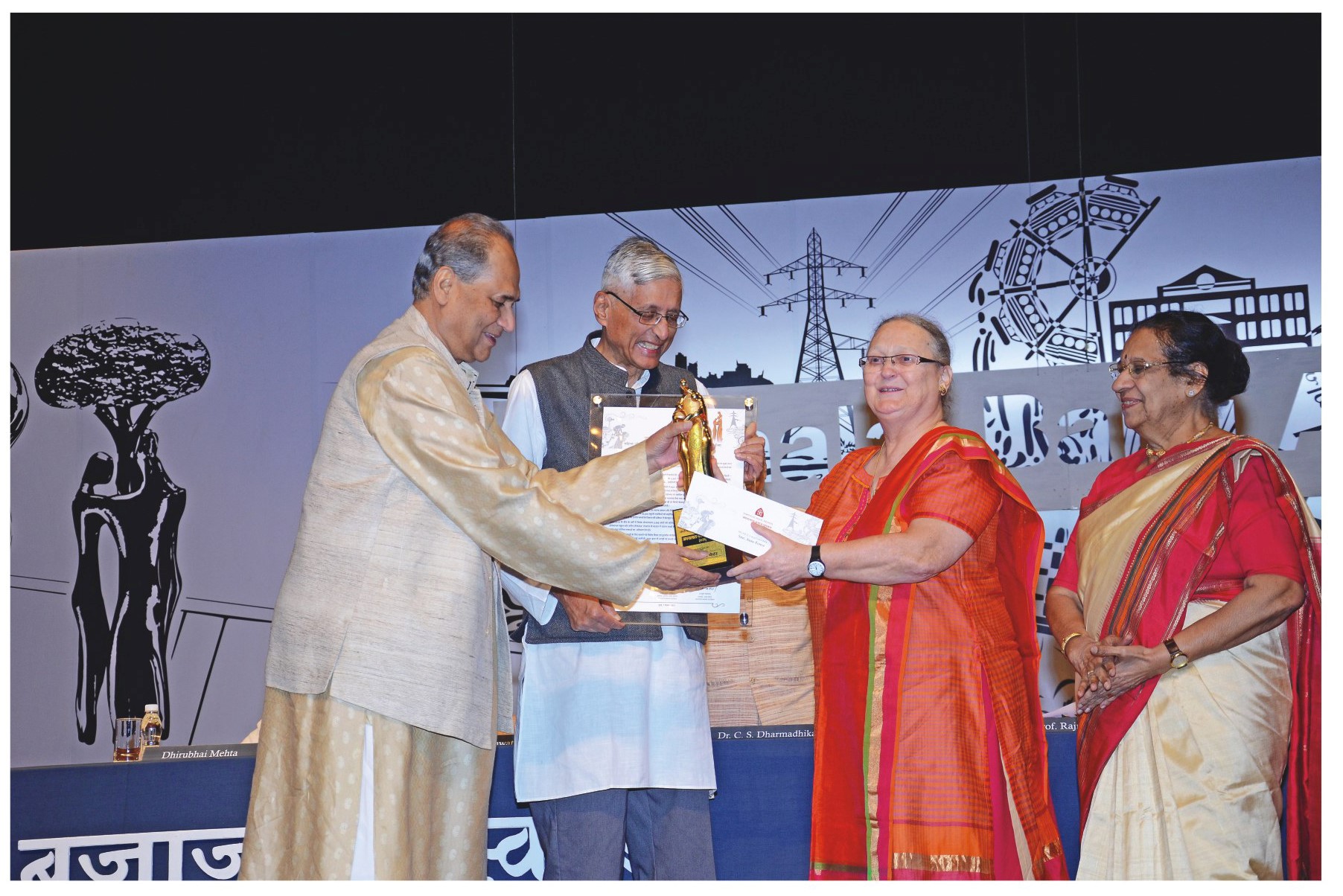 Puraskar 2015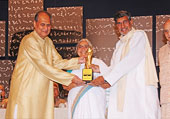 Puraskar 2014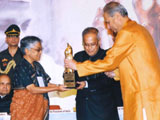 Puraskar 2013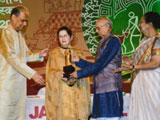 Puraskar 2012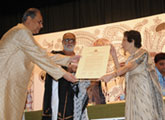 Puraskar 2011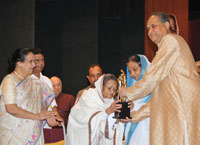 Puraskar 2010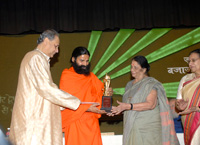 Puraskar 2009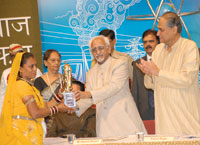 Puraskar 2008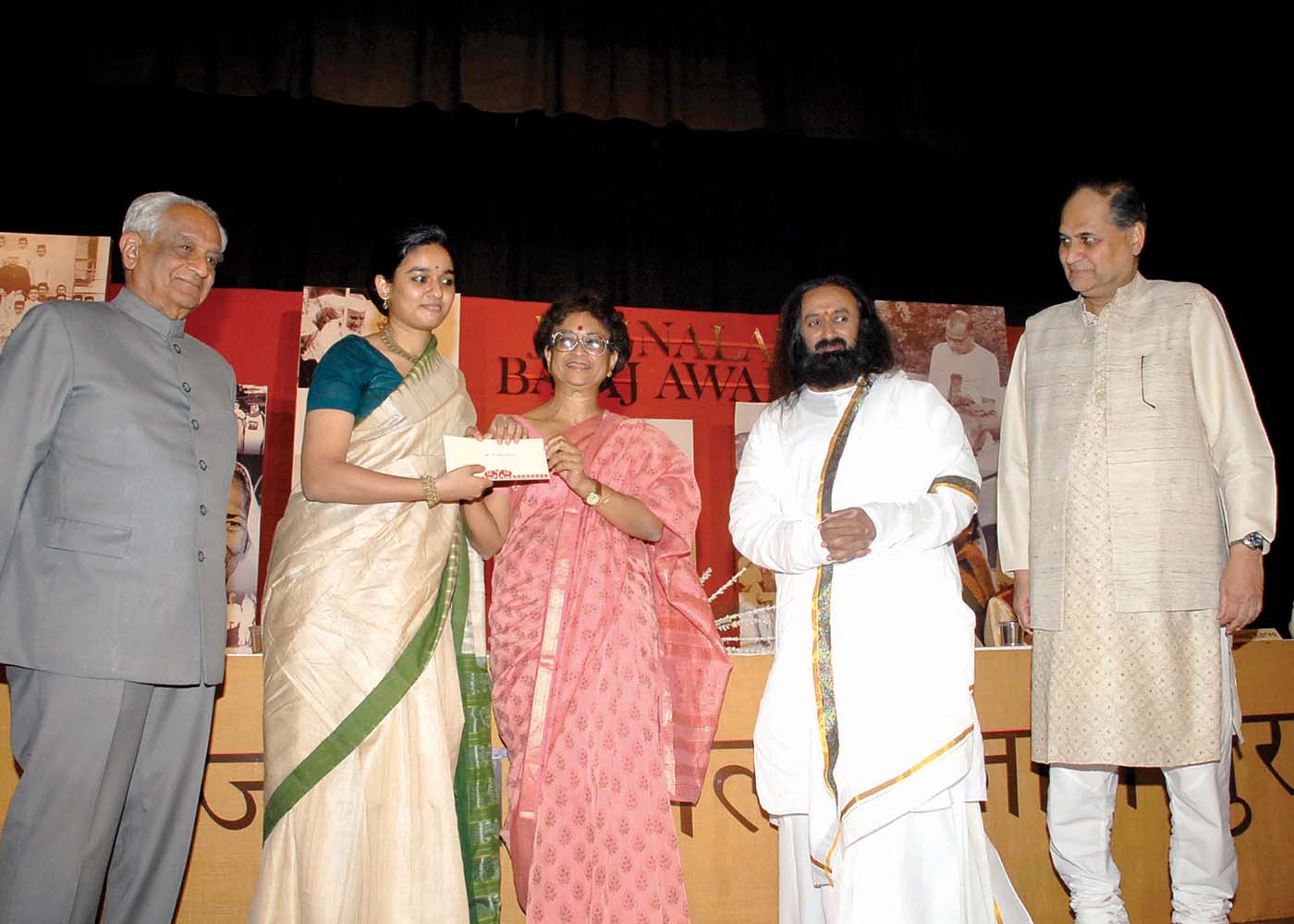 Puraskar 2007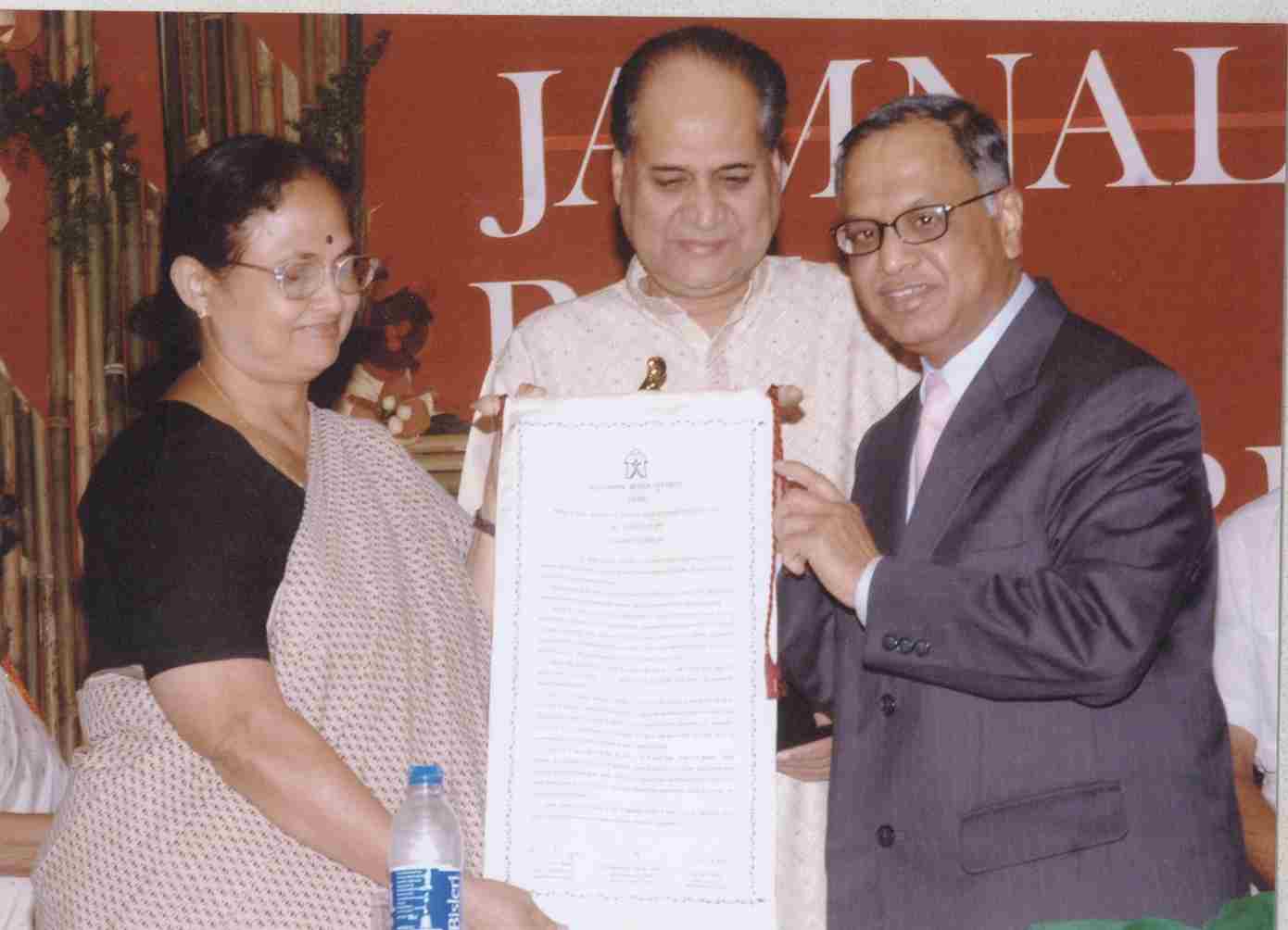 Puraskar 2006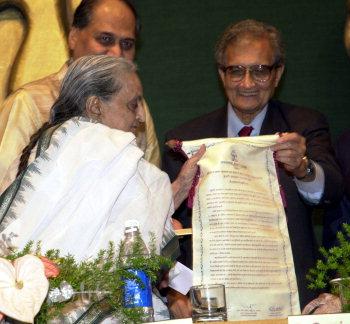 Puraskar 2005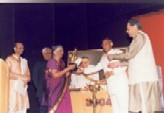 Puraskar 2004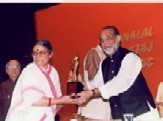 Puraskar 2003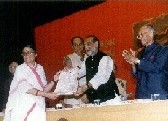 Puraskar 2003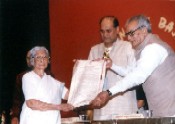 Puraskar 2002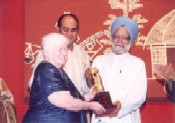 Puraskar 2001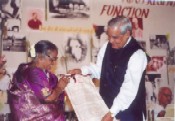 Puraskar 1998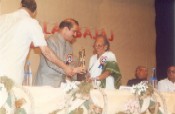 Puraskar 1997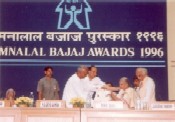 Puraskar 1996
---

---
Jamnalal Bajaj Foundation
In 1980, Jamnalal Bajaj Foundation constituted a special award in memory of Jankidevi Bajaj, for women workers doing commendable work in the fields of child welfare and women's emancipation as also in constructive Gandhian work. This award of Rs. 10 lakhs is given every year.
Recipients of the Award
Year
Awardee
State
1980
Jointly to:
(i) Smt. Jayashri Raiji*
(ii) Smt. Kamalabai Hospet*

Maharashtra
Maharashtra
1981
Smt. Ramadevi Chaudhuri*
Orissa
1982
Smt. Taraben Mashruwala
Maharashtra
1983
Smt. Pushpaben Mehta
Gujarat
1984
Smt. Gaura Devi*
Himachal Pradesh
1985
Smt. Anutai Vagh*
Maharashtra
1986
Smt. Vasanti S. Roy
Bihar
1987
Smt. Annapragada C. Krishna Rao
Tamil Nadu
1988
Smt. Malati Devi Choudhuri
Orissa
1989
Smt. Indirabai Halbe
Maharashtra
1990
Smt. Ratan Shastri
Rajasthan
1991
Smt. Radha Bhatt
Uttar Pradesh
1992
Smt. Shalini Moghe
Madhya Pradesh
1993
Jointly to:
(i) Smt. Kantaben Shah
(ii) Kum. Harvilasben Shah

Gujarat
Gujarat
1994
Smt. Shanti Devi
Orissa
1995
Smt. Vimla Bahuguna
Uttar Pradesh
1996
Dr. (Smt.) Indumati Parikh
Maharashtra
1997
Vinobaniketan
Kerala
1998
Dr. (Smt.) Rajammal P. Devadas
Tamil Nadu
1999
Smt. Saraswathi Gora
Andhra Pradesh
2000
Smt. Vidya Devi
Bihar
2001
Smt. Rehmat Sultan Fazelbhoy
Maharashtra
2002
Dr. (Smt.) Chitra Naik
Maharashtra
2003
Smt Allice Garg
Rajasthan
2004
Smt Sarojini Varadappan
Tamil Nadu
2005
Arunaben Desai
Gujarat
2006
Dr.(Smt) Rani Abhay Bang
Maharashtra
2007
Smt. Ashoka Gupta
West Bengal
2008
Smt. Phoolbasan Yadav
Chhattisgarh
2009
Jaya Arunachalam
Tamil Nadu
2010
Smt. Shakuntaladevi Choudhary
Assam
2011
Smt. Shobhana Ranade
Maharashtra
2012
Smt. Nighat Shafi
J & K
2013
Smt. Vidhya Das
Orissa
2014
Smt. Chennupati Vidyya
Andhra Pradesh
2015
Ms. Anne Ferrer
Andhra Pradesh
2016
Dr. Nannapaneni Manga Devi
Andhra Pradesh
2017
Dr. Smt. Praveen Nair
New Delhi
2018
Ms. Prasanna Bhandari
Rajasthan
2019
Ms. Shaheen Mistri
Maharashtra
2020
Cancelled due to Corona Outbreak
2021
Sr. Lucy Kurien
Maharashtra
2022
Ms. Sophia Shaik
Odisha
---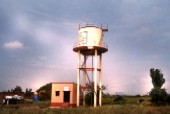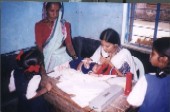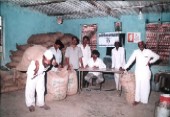 ---

---
Jankidevi Bajaj Gram Vikas Sanstha
This Trust was established in 1987.
The main objective of this Trust is to act as a catalyst for the participation of the rural community in improving their quality of life, eliminating poverty, empowering women, development of human and natural resources, promoting ecological balance, etc. Presently this is done in 24 remote and backward villages in Khed and Maval talukas of Pune and Paithan, Gangapur talukas of Aurangabad.
Activities undertaken by the rural community include:
Water conservation projects for improving agricultural productivity
Construction of latrines
Family size biogas plants
Training women in using improved technology for storage of foodgrains
Goat rearing projects owned and managed by women
Vermiculture projects
Improving agricultural implements in 11 villages
Dairy development
Family planning particularly tubectomy operations
Polio immunisation campaigns
Securing loans for women members for both consumption and income generation
---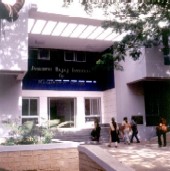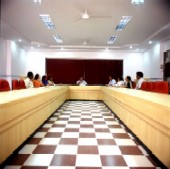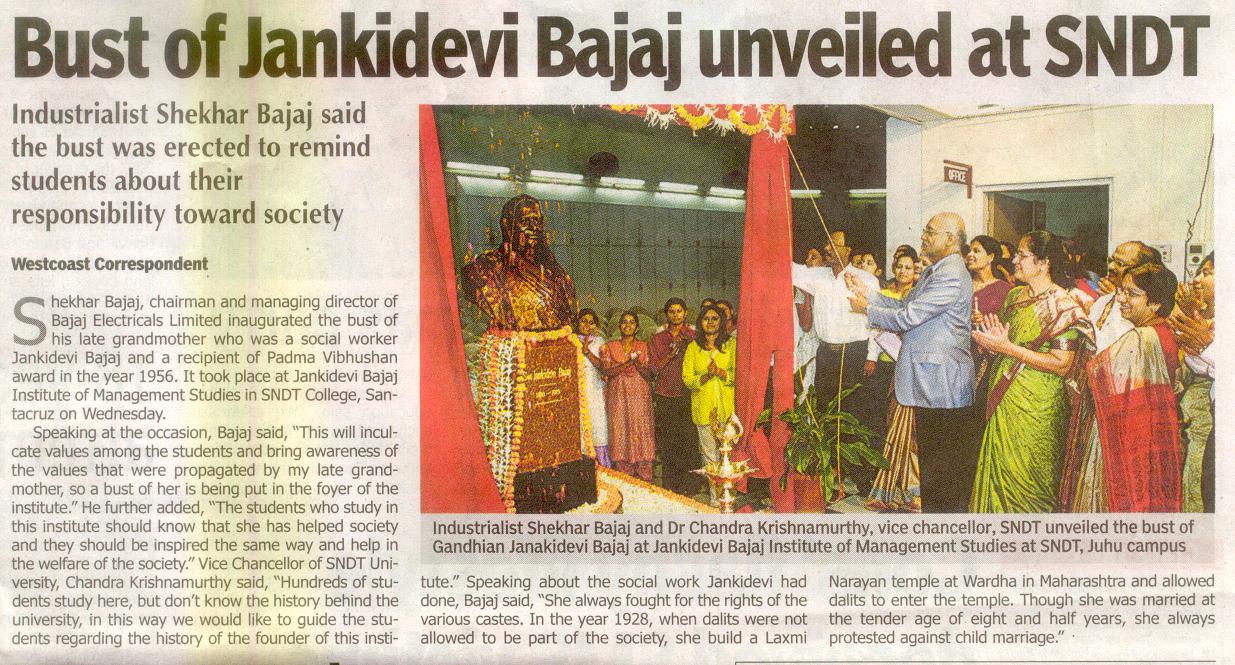 ---

---
Jankidevi Bajaj Institute of Management Studies (JDIMS)
JDIMS was established in August 1997, with a donation from the Bajaj Group, at the Churchgate campus of the S.N.D.T. Women's University. It is a Center of Management Studies and the Postgraduate Department of Management Education of the S.N.D.T. Women's University. Since July 2001, the institute functions from its own building at the Juhu Campus of the S.N.D.T. Women's University.
The institute offers a variety of full time and part time professional courses at the Masters level and Postgraduate Diploma courses in management specifically for women. With these, JDIMS seeks to provide much needed training to a growing number of women managers who are increasingly coming to the forefront of global business.
Within a short span of 3 years, it has made a mark for itself in the field of management education in the State. It has been awarded a B+ rating by the AIMA Business India Survey.
---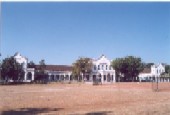 ---

---
Jankidevi Bajaj Vigyan Mahavidyalaya (Science College)
It was established on 20th June 1962. Today it is the principal Science College in Wardha with 1600 students from Junior College to Senior College.
In addition to normal Science stream subjects like Mathematics, Physics, Chemistry, Botany, Zoology, Microbiology, Electronics and Computer Science, it also offers Minimum Competency Vocational Courses.
The college has a teaching staff strength of 60.
---
---

---
Publications on Jankidevi Bajaj

Grass-Root Divas (Management Gurus of Rural india) - Available in English Jankidevi bajaj (1893-1979)||PREFACE||INTRODUCTION
Available At:
IMC Ladies' Wing Office
Indian Merchants' Chamber
3rd Flr, IMC Building,IMC Marg,
Churchgate, Mumbai-400020
Price: Rs. 250/-
Meri Jeevan Yatra (Autobiography) - Available in Hindi & Marathi
Patra Vyavhar (Correspondence with Jamnalalji)
Samarpan Aur Sadhana (Commemoration volume on her 80th Birthday) - Available in Hindi & Abridged version
Smarananjali (Messages on her demise) - Available in Hindi
Ek Jeevant Vyakhitya (Biography) - Available in Hindi
Janki Sahasranam (Reminiscences about 1000 closely known persons) - Available in Hindi